Like us to get notified when new stuff goes up!
---
Welcome!
We're two brother's from the Gold Coast (Australia), who are completely obsessed with old Japanese cars. Basically, if it's Japanese and had chrome bumpers, we love it!
We've had the brochure fever :) It's slow progress because scanning takes time, and we're buying these from our weekly pay, but check out the latest JDM sales brochures and owner's manuals we've scanned and uploaded.
We've also been buying badges and emblems to create stickers of. It's mostly Celica and Datsun 1000 stuff at the moment (since those are our babies), but as time goes on I'll add more.
---
Pixel Cars
You can rotate and reshade all my pixel cars with this little javascript app I made...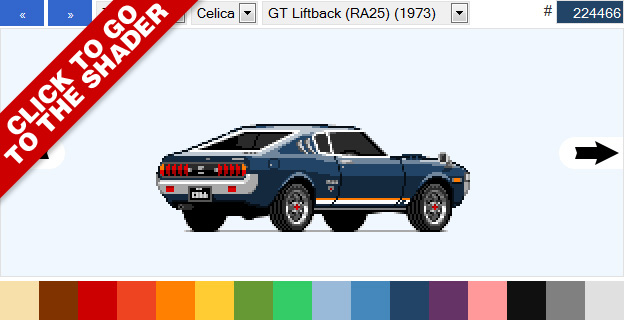 Featured Products